Agent Profile: Corey Martin, Partner
With The Ruth & David Group since 2008, Corey Martin has now become an award winning top Realtor in his own right. Well versed in all neighbourhoods, zoning changes at the City and the direction the City seems to be heading, he can be a valuable resource. At Corey's wedding, two words were repeated in speeches throughout the evening: loyal and trustworthy. To be described this way by your friends is great…but by your clients – it's fantastic.
What's your favourite neighbourhood?
I love a lot of neighbourhoods, but Commercial Drive would have to be tops for me. I have had family in the 'hood for decades and have been able to watch it grow over the years. There is a tremendous sense of community and a truly eclectic population. I love that there are people from all walks of life represented here and that the Drive truly offers something for everyone. Great restaurants, boutique shops, some of the best coffee in town, all levels of schools, transit and community centres. You can be at a park with a 5 minute walk in every direction. Best of all in my opinion is how central it is to everything!
What are some of your favourite activities?
When I'm not working you will find me with my wife Michelle, my 13 month old son Lennox and our black lab Blue. We love taking walks around town and watching Knox laugh the day away on the local playgrounds. The swing is his all-time fave, but the slide is quickly catching up now that he can do it on his own! We also love travelling; experiencing new places and cultures, but also locally whether it is Whistler, Tofino or Salt Spring Island. I still love to play hockey as much as my busy schedule allows.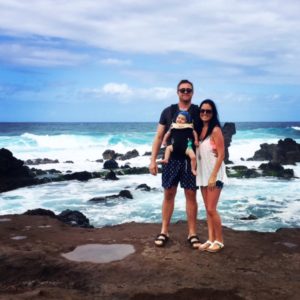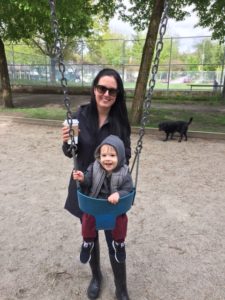 What's your favourite restaurant?
Hard to pick a favourite restaurant, but lately it has to be Savio Volpe. Excellent food, service, atmosphere and the perfect addition to the community.
Best concert you've been to?
Best concert I have ever been to would likely be 'The Boss' Bruce Springsteen. However, there have been a lot of amazing shows over the years like City and Colour, U2, Eric Clapton and Pearl Jam. In the last few years, Michelle and I have really enjoyed going to see stand-up comedy. Some of our faves were Jerry Seinfeld, Louis CK, Amy Schumer and Chris Delia.
What is the best piece of advice you could give someone?
My best advice is to always stay true to who you are and to not feel like you need to change to satisfy someone else whether it is in your personal or professional life. If you always strive to be the best version of yourself, then the rest will fall into place.
Finally, why real estate?
I am in real estate after being head hunted by my Aunt and Uncle aka Ruth & David! We all realized early on that it was a good fit for me as I love dealing with people and am protective by nature, so am always looking out for my clients' best interests. I love getting to always be in a different setting, developing relationships with people from all walks of life and helping them achieve their real estate dreams whether it is downsizing, buying their first home, building, investing or finding a fresh space for their growing family. I appreciate how big of a deal it is for people to put their trust in me and feel lucky to be able to do what I do!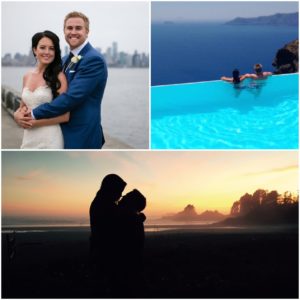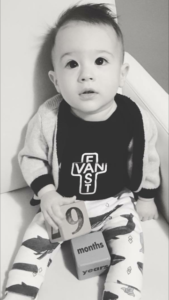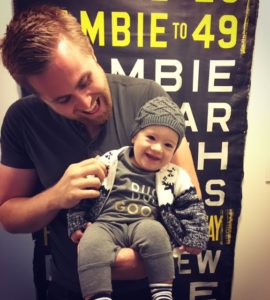 Have any questions for Corey? Feel free to connect with him via text/phone at 778-836-8842 or email him at [email protected].