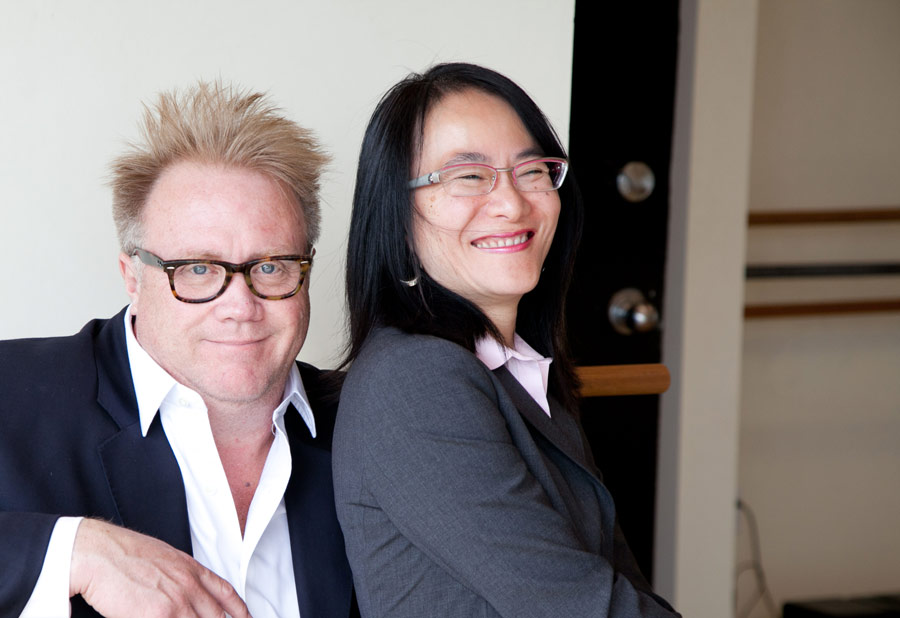 Ruth & David: A story of love & business.
Ruth and David dated for just 11 days before getting married; having a romantic love affair with each other for nearly 3 decades thereafter. Now that's magic! Two brains were better than one and they quickly realized there was no problem they couldn't solve together in real estate. As business partners, the two could be seen jetting around the city in a smart car together - connecting with people, sharing laughs and lattes. Over the years they renovated and built, bought and sold homes with hundreds of clients, neighbors and friends; growing their network and passion as Realtors. They began to build a team of real estate superstars that would go on to become the top team in the city. David's passing in early 2017 came as a great shock and a harrowing loss for the community and the team. But the lessons he taught them about doing good work and living good lives are not soon forgotten. Ruthie and the team move forward today with more strength and passion than ever in David's stead. They clearly love each other and the work they're doing; and they are committed to doing his legacy proud.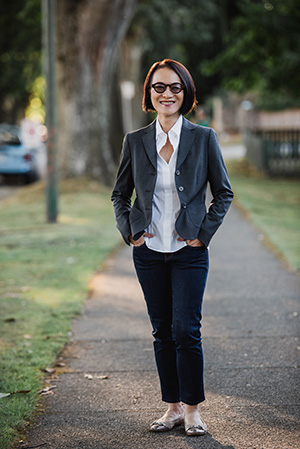 Ruth Chuang Ruth Chuang Personal Real Estate Corporation
Born in Taiwan, Ruth also lived in Japan & Switzerland before falling in love with Vancouver in 1976. Calling UBC home, Ruth graduated with a degree in Urban Land Economics before becoming an active member of the East Van community. Her first involvement in the real estate industry came with her family through property management and investment acquisition. Her passion for the market grew quickly and now, almost 30 years as a Realtor under her belt, her expertise is only shadowed by her sweetheart personality. She is fluent in Mandarin, Taiwanese, Japanese and English allowing her to help many of this city's great cultures in their Real Estate needs. If she isn't talking shop, you'll find her reading a good book, wielding a paint brush, or seeking out a new world adventure.
Ruth Chuang Ruth Chuang Personal Real Estate Corporation:
604 782 2083
|
[email protected]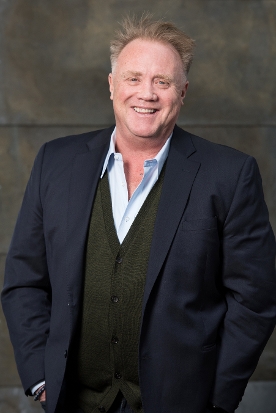 David Jones
David, Founder of The Ruth & David Group-was our brilliant and fearless leader until his abrupt passing in early 2017. To say he was a legend does little to describe him. David was a beloved Realtor in Vancouver for 3 decades, taking our team to #1 in the city for number of sales in his last year. He left an incredible impact on his local community in Commercial Drive, but also his wide circle of clients, colleagues and friends who deeply connected with him. He lived and worked with unwavering integrity, powerful charisma, and an infamous sense of humor. He taught our team to never compromise on our values and forever strive for excellence in everything we do. Many people would tell you he was one of the best real estate agents in the city, and certainly he was the most popular. But more than that he was a generous and thoughtful coach to us and the people around him; always eager to offer some advice, a joke, a confidence boost or a helping hand. He can be best remembered for his infectious passion for the finer things in life, the intense adoration he showed for his wife and business partner Ruthie, and his proud moments as our team's forefather. We move forward as a team today with more strength and passion than ever in his honor. We will continue to do his legacy proud.
"CLEAR EYES, FULL HEARTS, CAN'T LOSE"
David Jones:
|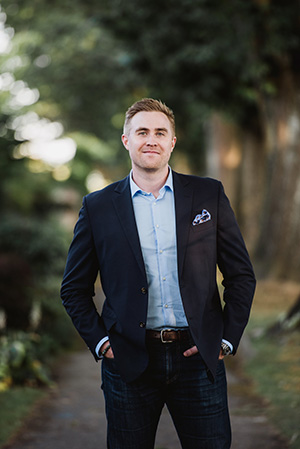 Corey Martin Corey Martin Personal Real Estate Corporation
With The R & D Group since 2008, Corey has now become an award winning top Realtor in his own right. Well versed in all neighbourhoods, zoning changes at the City and the direction the City seems to be heading, he can be a valuable resource. If he's not working, he can be seen at the dog park with his rescue Lab Blue, caring for his wife and two boys, or playing hockey in a local league. At Corey's wedding, two words were repeated in speeches throughout the evening: loyal and trustworthy. To be described this way by your friends is great…but by your clients–it's fantastic. Really a solid guy.
Corey Martin Corey Martin Personal Real Estate Corporation:
778 836 8842
|
[email protected]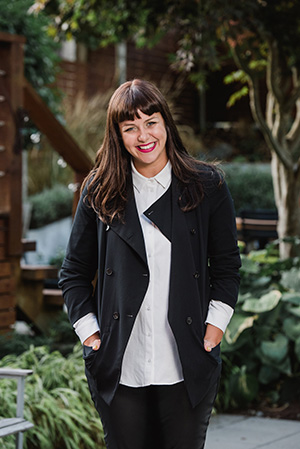 Willo Jackson
Willo has added her positive energy and enthusiasm for Real Estate to the team since 2012. With her knack for communications and her genuine love of people, she continues to build her network into a vibrant, connected community with a passion. As an Accredited First Time Home Buyer's Specialist, she is committed and patient when helping her clients find the perfect fitting property. As a sales expert she is a strong, natural strategist. After 10 years in the business, her formidable research skills mean her clients are very well informed. She will provide an opinion backed by data and experiential anecdotes. With her warm and sincere personality, she has a friendly relationship with other agents and is a talented negotiator. She is sharp as a whip and clearly loves her job helping clients, who always become friends. She's a great fit for this little team.
Willo Jackson:
7785549557
|
[email protected]
Ayla White
Ayla knows the importance of finding the perfect place to call home. Having lived in several communities from Toronto to Vancouver, she's spent many hours packing and unpacking along the way and she is sensitive to the impact this has on people's lives. With an Honours B.A. in Psychology, Ayla has always held a strong interest in people and how they work. Having this background and over 15 years of sales experience, her passion for Real Estate did not come as a surprise over 6 years ago. She started her career in Northern Alberta, finding great success in a very interesting and dynamic market. This helped embolden her to make the move to a coast she always wanted to call home–Vancouver. You can find Ayla indulging in the newest restaurants and cafes in town as she's an avid foodie and loves to cook at home too. When she's not busy sampling food and hustling Real Estate, Ayla enjoys spending time with family and friends. As a down to earth agent who stands by her values, Ayla is an excellent addition to The R & D Group family.
Ayla White:
604-880-7787
|
[email protected]