Agent Profile: Ruth Chuang, Team Leader
Ruth and David share a story of love & business. They dated for just 11 days before getting married; having a romantic love affair with each other for nearly 3 decades thereafter. Over the years they renovated, built, bought and sold homes with hundreds of clients, neighbours and friends; growing their network and passion as top local Realtors. They began to build a team of real estate superstars, on their foundation of shared values, which would go on to become the top team in the city. David's passing in early 2017 came as a great shock and a harrowing loss for the community and the team. Ruth and the team move forward today with more strength and passion than ever in David's stead. Ruth was educated in Urban Land Economics at UBC, is fluent in 4 languages, and is widely known for her sharp mind and sweetheart personality.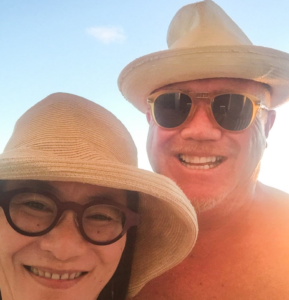 What's your favourite neighbourhood?
East Van, Yaletown
What are some of your favourite activities?
Hanging out with friends, eating out, walking around
What's your favourite restaurant?
Dinesty on Robson. They've got tasty dumplings!
Best concert you've been to?
Rolling Stones in Vancouver… I've seen them twice!
What is the best piece of advice you could give someone?
Be true to yourself.
Finally, why real estate?
It's the connection I make over the years… from the initial connection to the lifelong connection that makes it all worthwhile.
I think it's important to listen to what clients want very clearly, and see what their goal is. I love helping others.
Want to chat real estate over coffee? Feel free to contact Ruth by text/phone 604-782-2083 or email her at [email protected].