CO-OWNERSHIP : VANCOUVER'S HOUSING AFFORDABILITY PROBLEM SOLVED
Thinking outside the box
Co-Ownership is a concept that addresses two issues, ever growing in local importance – affordability & community building. Affordability problems have long been a hot topic in Vancouver, but now we are seeing a trend towards the sharing economy in all the areas of our lives for benefits in functionality as well as finance.
What if you could set up a thoughtful, functional partnership where you live in part of a home and pay for part of a home? What if you could share in the costs, maintenance and equity growth of detached housing and land, therefore avoiding the limitations associated with condo investment.
We, as a team experienced in these types of transactions, want to show people this can be a happy, mutually beneficial arrangement for many types of home owners.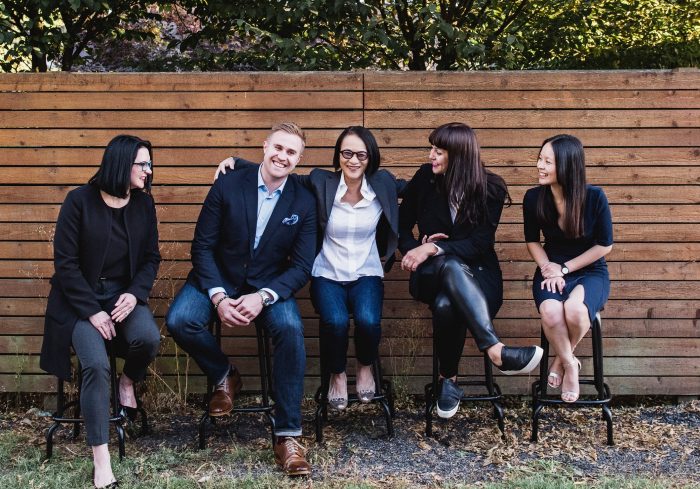 Better together?
Ruth, our team's fearless leader has owned several investments in partnership with others for decades. Her seamless approach to sharing risk and reward with a trusted friend, colleague or family member was inspiring to me, to say the least. At a time when I was shopping for a condo that I wanted the flexibility to live in or rent out, this concept was especially attractive because it meant I could pool my money to get a safer investment. With the ability to renovate freely and tend a garden, a detached property just felt like a better fit for my goals. The limitations of strata bylaws meant I may not have the freedom to renovate or rent out the unit when I'd like to, and the risk of older rental buildings needing massive capital re-investment into upgrades had me feeling a bit nervous about leveraging myself.
Enter my new friend Drew the carpenter. He was also shopping for a condo around the same time and we had a similar amount to spend. He shared my renovation dreams and we enjoyed musing on the gardens and decks we'd one day build. After watching my mentors handle successful co-ownership for years, it felt fairly natural to bring it up with Drew. We decided, with cautious excitement, to pool our resources and engage in a partnership to buy a house with some land instead. Something we could work on and invest not just money, but time into as well. We could use our dovetailing skills for the benefit of a renovation, and either one or both of us could live in the 2 level home if need be.
So we cautiously (but excitedly) spoke with a lawyer and mortgage broker about pursuing this idea. Drew and I discussed our needs and dreams for the venture as we sent each other listings; noticing how good it felt to work as a team on the idea. I learned I could be braver while sharing in the risks and rewards with someone else.
---
The Steps to Partnership
TRUST FIRST as Ruthie said to me – "You have to start with a foundation of trust, after that it's pretty easy"
GET PREAPPROVED – All partners will need to engage with a mortgage broker together to secure the necessary financing for the property. The amount of mortgage the parties will be qualified for depends on their total combined income, liabilities, and down payment. Seeking a mortgage with your bank or broker comes at no cost to the buyer and should be one of the first steps towards any housing purchase. It's not as simple as adding everyone's budgets up. Get financial advice well in advance of shopping.
A LAWYER-MADE PARTNERSHIP AGREEMENT in place is the next step to a safe co-housing situation. It generally costs $1500 – $2000 in addition to your property closing costs of approximately $1000. A lawyer will take about a week to prepare it. You and all partners should convene with a lawyer and discuss your needs. The agreement is then made custom for you depending on the shared arrangements. Ideally, you would start creating the agreement with a legal professional prior to house shopping; then customize and finish signing it during your subject-condition period – so that the agreement is specific to the type of property you choose. The initial lawyer meeting will draw out many of the complicated discussions you and your potential partner will need to address prior to engaging in a purchase together.
EXIT STRATEGY is the most important thing to agree to in your partnership agreement. What happens when one partner must move on? Can just their share be sold? Who can they sell it to and when? Other things outlined in the agreement will be surrounding access, administration and maintenance of the property.
Once you have thoroughly discussed all of the possible outcomes of this partnership with a legal professional, and you have been pre-approved by a mortgagor; you can start shopping for a property with a real estate agent.
WRITE A PURCHASE CONTRACT with all partners on title. Upon completion of the transaction you can arrange the ownership into a custom ownership structure. 50/50 is easiest for everyone, but fractional ownership can work too. You may want to do this if people have differing incomes or living space needs. A home may have a lovely 2 level upper suite and a small basement suite. The upstairs owner could pay for 70% of the home, while the basement dweller pays for 30%. It's simple enough to arrange a partnership in the way that suits you best.
During the subject-condition period of the offer – you and all partners will solidify the partnership agreement customized to the house you have offered on and secure an adequate mortgage.
HOUSE RULES can be made to live by. This can be something akin to a strata where you construct your own bylaws and land use plan. EX: Who uses what yard space? Who maintains whose yard? Who pays for which renovations? Are sublets allowed?
If you have done all of this due diligence in addition to your other required subject conditions, and still feel trusting of your potential co-housing partner, then this is something that could be really functional and meaningful for you.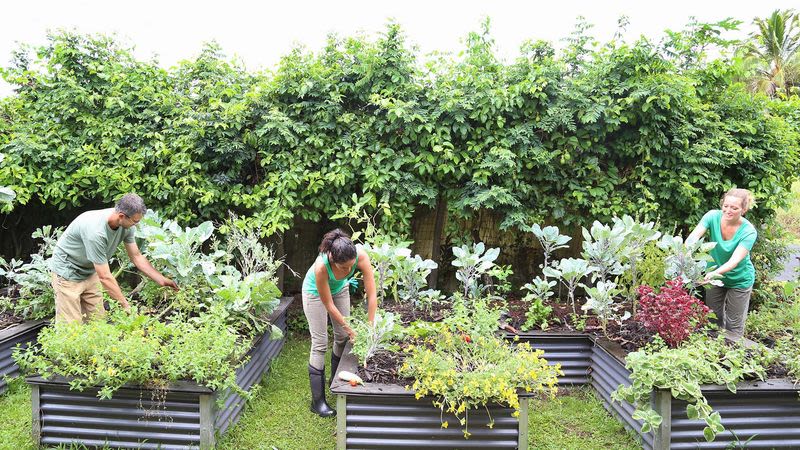 ---
Vancouver Specials work particularly well when considering samples for this concept. They are generally:
* 2 equal levels of square box, easily found above-grade with no basementy feel. The lower level is often bright and comfortable with direct access to the yard and possible a crawl space. They are simple to renovate and modify to your space needs.
* Each unit can have a private yard, patio, or deck. Or you can choose to share in the tending of both back & front yard spaces together.  Let the pets or kids play together or use fencing & landscape design to keep things more private.
* Split a garage down the middle with some drywall or enjoy the building / renting potential of a laneway house. Garages can easily be converted into rec rooms, offices, work shops, yoga gyms etc, so that you can add even more private or common space depending on how you'd like to use it.
* In East Vancouver you can find plenty of supply of these homes and sexy, modern renovations apply well to their original construction. Think metal siding, timber details, a fun color palette, glass decks, new roof lines, skylights! So much is possible with these basic boxy frames.
Why pay $1000 per sqft for a condo, when you could buy half a Vancouver Special with a yard & garage for less?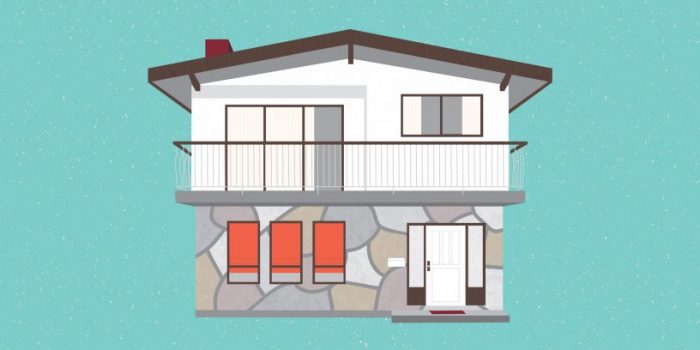 ---
Vancouver Co-Ownership Specialist
I think this is the way forward Vancouver. Call me if you want to exchange ideas on this topic or if have any questions about residential housing partnerships, I am passionate about seeing this trend rise in our city.
* ASK ME ABOUT MY CHEAT SHEET TO START THE CONVERSATION ABOUT THIS WITH POTENTIAL PARTNERS!
Willo Jackson
778-554-9557