Meet Fraser, a neighbourhood rich in diversity, cute shops, and delicious eats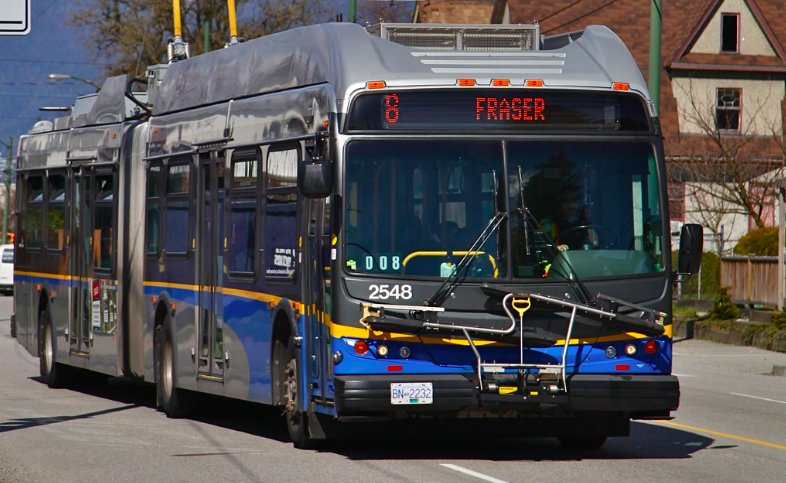 Welcome to Fraser!
Meet Fraser, the welcoming neighbourhood that's rich in diversity, cute shops, and delicious eats. Centred around busy Fraser Street but known for its laid-back charms, this is the perfect spot to enjoy an afternoon stroll or bite to eat. From East 16th Avenue all the way south to East 49th Ave, this vibrant neighbourhood is waiting to be explored. 
Fraser St. is now challenging Main as the foodie hub of East Van. The Fraser-Kingsway triangle, where Fraser, Kingsway, and East 16th Ave meet, now has some of the city's best neighbourhood and destination restaurants, with options for everyone.
Longstanding Vietnamese establishments like Ba Le (best banh mi around!) sit alongside the elevated French comfort food of Les Faux Bourgeois. A favourite destination for many, thanks to its low-lighting and intimate décor, Les Faux keeps the people coming back with a well-curated list of local and Gallic wines, paired with the authentic dishes like escargots de bourgogne and steak frites. For fantastic Italian, look no further than Savio Volpe — but make a reservation first.
Finish off dinner on a sweeter note at Earnest Ice Cream, a local chain that offers unique homemade flavours like Earl Grey and Whiskey Hazelnut. They're a zero-waste company, which means that you can indulge and feel good about your impact on the environment!
Ready for drinks? There are plenty of options on Fraser St, but if you're looking for adventure, try the Dark Manor Inn, a "haunted" whiskey-focused restaurant that emerged in October of 2018. Let us know what you think of this new addition to the neighbourhood!
Vancouver's only cemetery, Mountain View Cemetery, is located on Fraser St. between East 31st and East 43rd Ave. Opened in 1886, it's known for its unparalleled views north, daily walking tours, and events, including the well-known Night for All Souls. Plenty of historic and well-known Vancouverites are buried here too, making it an intriguing destination for history buffs.
If it's shopping you're looking for, Fraser has you covered. Here, you can find Vancouver's only vegan shoe store, Nice Shoes, and Veloholic Cycles, an oasis for avid cyclists. A vibrant local shopping district with small neighborhood shops starts around 41st, and if you need to grab some groceries before heading home, you can't miss the bright yellow storefront of Fruiticana, the one-stop shop for multicultural groceries.
Fraser is growing in popularity for families, thanks to its newer condo and townhouse buildings. Could this be your new neighbourhood? Use The R & D search tool here to find listings in the area. As always, please do not hesitate to contact us if you have any questions.