Vancouver West End Residential Parking Map and Permits
A proposed parking permit fee for West End residents could see their fees increase drastically.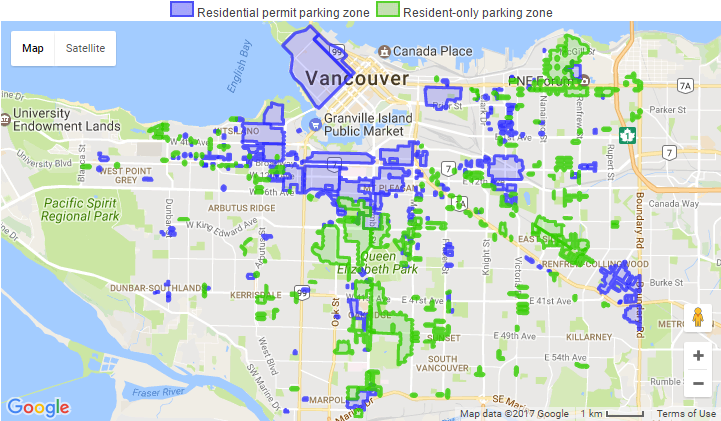 A city staff report says that a new West End parking strategy will "help residents and their visitors find parking more easily and provide other benefits" to the community.
One of the nine measures to accomplish this is increasing new resident-only parking permits to $30 per month or $360 for the year.
The report recommends that existing permit holders be exempted from this price hike. They would continue paying the $77.90 annual fee.
Your parking permit is only valid in the permit parking area it is assigned to. For example, you cannot use a West End parking permit to park in the South Granville resident permit zone.
Parking permit fees, by zone (2017)
Permit fees – shown in the table below – are prorated daily. You will get a partial refund when you move out of the permit zone, provided you have more than 1 month left on your permit, and you return your parking sticker in person.
5% GST is included in parking permit prices. Data taken from the City of Vancouver