Vancouver's Real Estate Market is Still Moving
So the media says we're down
A lot of people seem to think the market is hurting and the media is quick to call it a downturn. Well we can tell you from our recent experience on the ground that the Vancouver real estate market is still moving. Many well-priced, well-marketed properties still sell within a week in multiple offers. Our sellers have had great successes this month while other sellers are holding off on listing until the dust from the new legislation settles.
Regardless of the new taxes and financing rules coming into effect – there is still exceeding amounts of demand and limited quality supply. While the detached market has seen more downward pressure then the hot strata market, local families looking to raise kids or have Canadian back yard experience, still need housing. The good apples still sell quickly and in many cases, over asking via multiple offers. Even the bad apples sell quickly if they're priced and exposed properly. The local rental market is one of huge demand and limited, expensive options, so it continues to push people away from renting and into entry level properties.
Some market behavior is still quite shocking
I went to an open house of an original-condition-bungalow 2 weeks ago in Renfrew that had no more than 40 people there. The property sold within a week over asking.
Last week I watched a lackluster condo in East Vancouver listed for $299K garner 7 offers. Yowza!
Early December we garnered a benchmark price for an entry-level East Vancouver townhouse after being listed for just 6 days – selling in multiple offers.
After hosting an open house where nearly 30 people were in attendance, our sellers were shocked with the aggressive offers on their 2 bedroom Hastings-Sunrise condo late November – selling for another benchmark price.
I got my offer accepted on a small 1 bedroom condo under $280K only to find out there was a back up offer in place behind me within 24 hours. The listing agent canceled the open house because of such overwhelming interest.
With this inverse pressure on land and strata – it has rare been a better time to make the move up. If you always wanted some land, and have equity built in your condo or townhouse, this could be as good a time as any to make the switch. We can help you decide if it's right for you.
Our recent experience in the Vancouver real estate market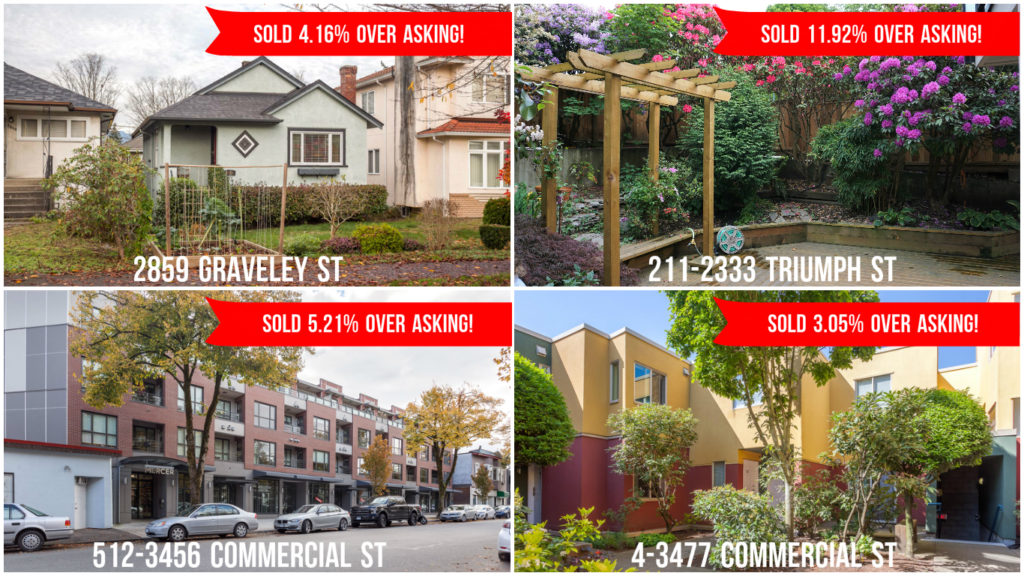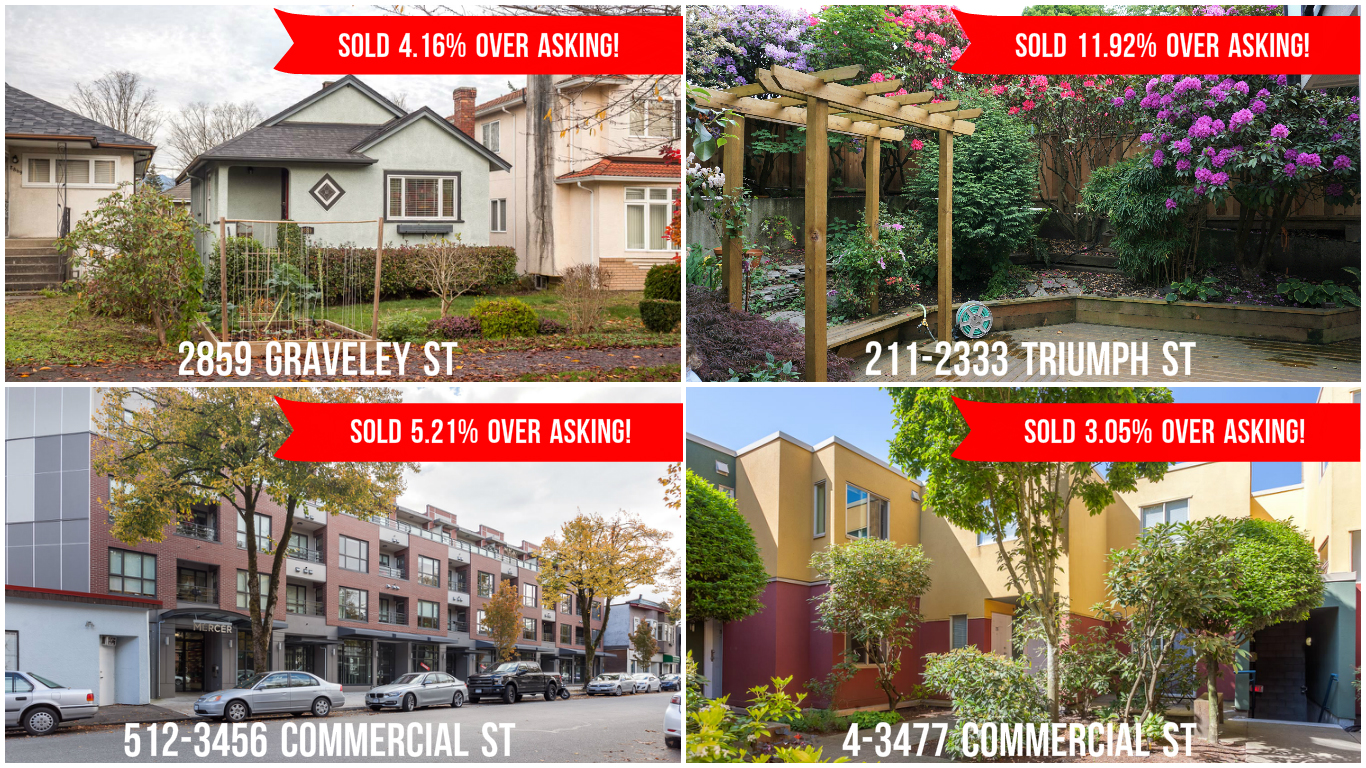 Check out our other recent sales in the Vancouver real estate market here
If you're thinking about making a move, you give us a shout here for a friendly look at your needs and the area market conditions. We can help you decide if moving now is right for you. No pressure, only information.
WILLO JACKSON • Accredited Buyer's Specialist
The Ruth & David Group
Consistently one of Vancouver's top teams
LiveInEastVan.com • RuthAndDavid.com
RE/MAX SELECT REALTY • 778.554.9557