Introducing the R & D Group: Meet Willo Jackson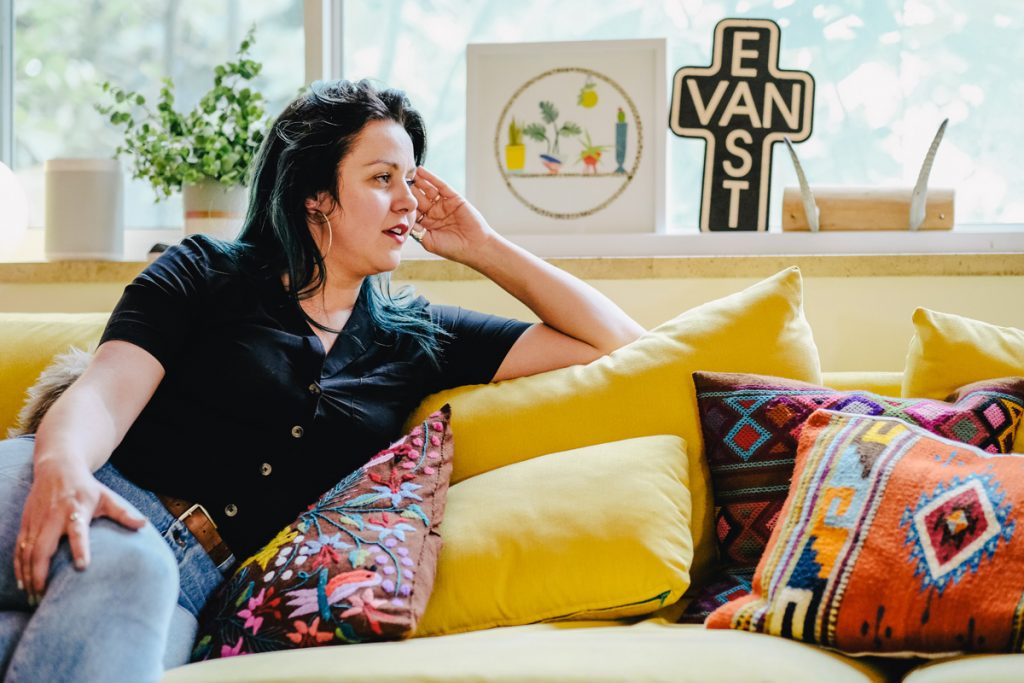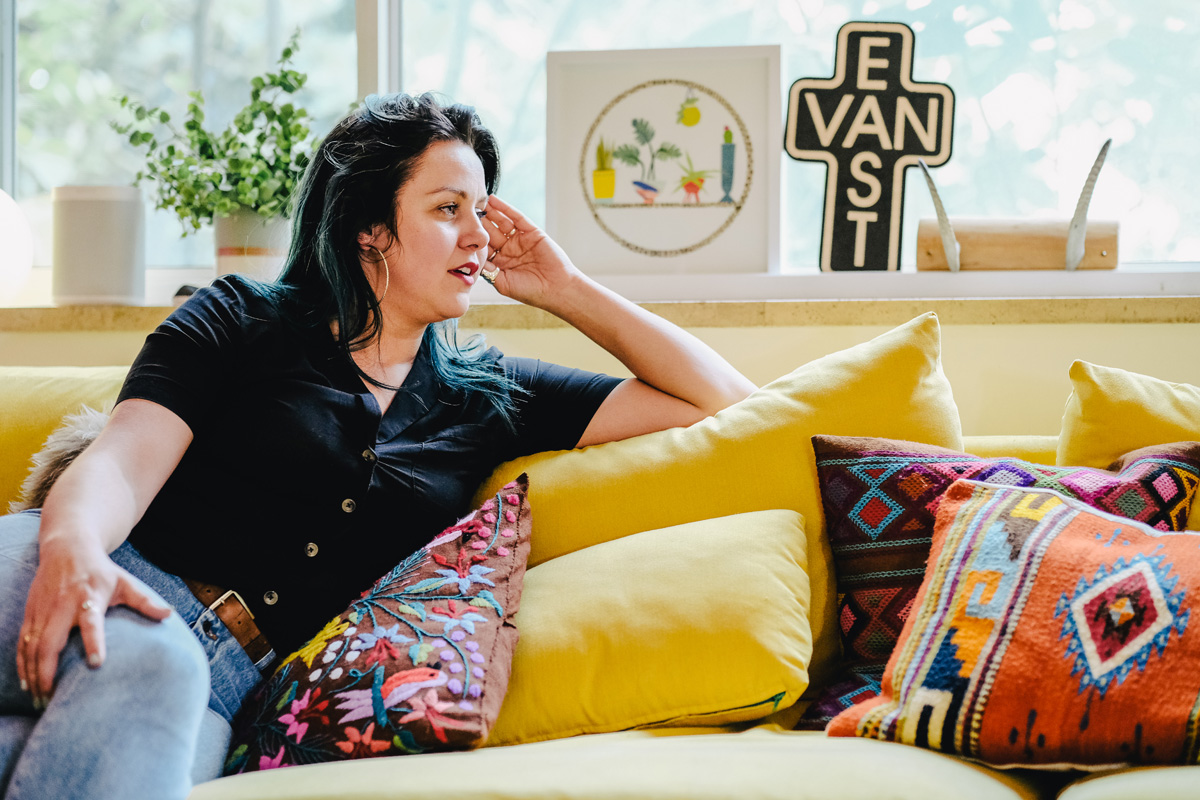 Get to know Willo Jackson
Since 2012, Willo Jackson has brought her bright smile and her admirable tenacity to The R & D Group. This rad social butterfly is a serious #boss, and truly loves what she does. Known at Stilhavn as the "Queen of the Open House," her enthusiasm is made evident by her fun video house tours on Instagram. To help you get to know Willo a bit better, we asked her to fill us in on her life in East Van, from her must-have kitchen appliance to her must-sees in Vancouver. She also dishes on a hot tip for home sellers, that you won't want to miss!
Q&A time!
Q: What is your favourite food to make at home?
A: I am obsessed with this vegan mushroom toastie my friend made me once. I recreate it all the time and my guests are very impressed. In a saucepan with some oil, fry wild mushrooms with chopped onions, celery and apples. Once fragrant, cover with coconut milk, a splash of apple cider vinegar and nutmeg. Cook down into a rich sauce and apply on top of a dense spelt toast. Serve with greens. Great for all your veggie friends and those with food allergies. ✌🏻
Q: What is your top restaurant recommendation in East Van? 
A: Havana Vancouver — I have been going for 15 years and always loved the staff, menu and patio vibes. I also love The Union for tasty snacks and cocktails.
Q:  What was/is your quarantine hobby?
A: I developed some pretty aggressive crafting energy during quarantine. I created a perfect little art studio in my garage for inspiration because for me, any activity starts with the right space to work in. I started making resin jewelry for custom gifts and painted about a year's supply of water colour greeting cards.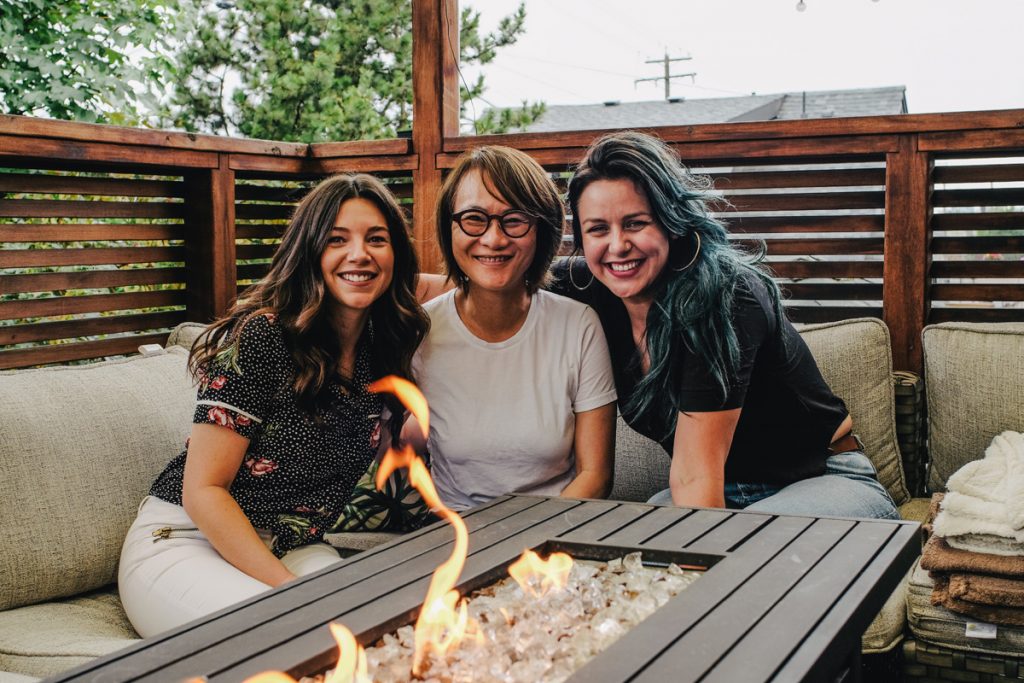 Q: As Vancouver gets a little colder, what activity can you be found doing?
A: Wherever possible, I recommend people have a covered deck with a propane fire pit. I love to sit and relax by the fire with a hot drink on cold nights. I love to do this in the rain. Very cozy! 🌧
Q: What's one kitchen gadget or appliance you couldn't live without?
 A:  My air fryer is the best invention I ever met. How does it cook so perfectly EVERY TIME? 
 Q: If someone had never visited Vancouver, where's the first place you'd bring them?
 A: Walk the trails in the forests of Stanley Park and pop out at 3rd beach, then take the seawall back home. A perfect loop to take in the trees, ocean, city and mountain views. Then go on a brewery bike tour through East Van!
Q: What's one fun fact about you?
A: I live for bad karaoke. I bought a concrete house so I could have big karaoke parties with my friends. Karaoke is not about sounding good, it's about feeling like a pop star! GO GET IT KIDS! 🎤
Q: What encouraged you to choose a career in real estate/what do you love about your job?
A: My mother convinced me to get my real estate license at 21 because I was always a social butterfly with a knack for home design. While growing up in our big farmhouse, I moved around into each bedroom, completely redesigning it from top to bottom. She would catch me at 10 years old trying to move big furniture around by myself in the middle of the night, completely obsessed with staging the perfect room. 
Q: What's one tip you can give to someone who is selling their home?
A: Detailed cleaning and good lighting goes a long way! Detail each room and wash your baseboards. It gives an overall feel of good maintenance. Change your light bulbs to match in a soft bright light and stage with stylish lamps in every dark corner.
If you're looking to buy or sell a home, Willo Jackson would love to have you connect with her. Feel free to reach out to her via phone at 778-554-9557 or email [email protected]