2150 EAST 3RD AVENUE Vancouver, BC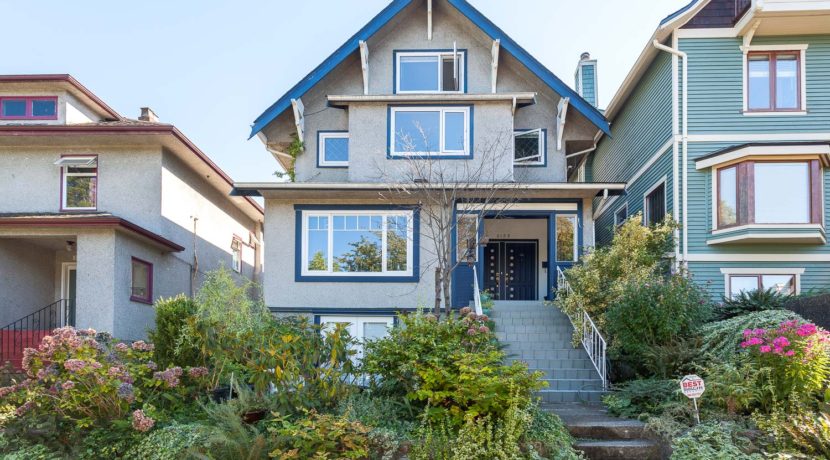 Contact Us

Phone: (604) 782-2083
Email:

[email protected]
Schedule a Visit
Situated on one of the best blocks in Commercial Drive with incredible views of the mountains above the tree-lined street, this grand dame 4 level 4300+ sq ft home has 4 suites. Top 2 level is a 3 bdrm, 3 bath suite with a deck + solarium off the back. Main floor is a 3 bdrm suite with a covered deck off the back. Lower level consists of 2 separate suites. One studio suite and a 2 bdrm suite. All suites have use of shared laundry or in suite laundry. Well maintained home features a fully landscaped yard and a 16′ x 8′ workshop shed. Gross rent is over $86K per year. Opportunity for investment at 3% Cap Rate or for co-sharing house. Steps to The Drive, shopping, transit, Garden Park etc. Showings by appointment only Saturday September 10th 11:30am-1pm.
PRIMARY: Lord Nelson School opened in 1911. Currently, Nelson has 388 students in 18 divisions with a diverse mixture of children from around the world. The school strives to accommodate all learning styles to encourage students to become assured, caring, responsible lifelong learners. Band, Hot lunch, Out of School Care and Strong Start parent participation programs offered on-site.
SECONDARY: Vancouver Technical Secondary school features one asphalt 400-metre oval track, a grass field, a $1-million FIFA turf field & a wide range of mini school programs. Summit is a 3-year mini school program which focuses on enriching the four academic courses: Math, Science, Social Studies and English. Many extra-curricular activities are part of the program. There is also a French Immersion program at Van Tech. Students go from grade 8-12 in the French Immersion program learning their Sciences, Social Studies and Communications in French. Immersion students not only study in French, but also visit France once or twice during their five years at Van Tech.