Hastings East & Railtown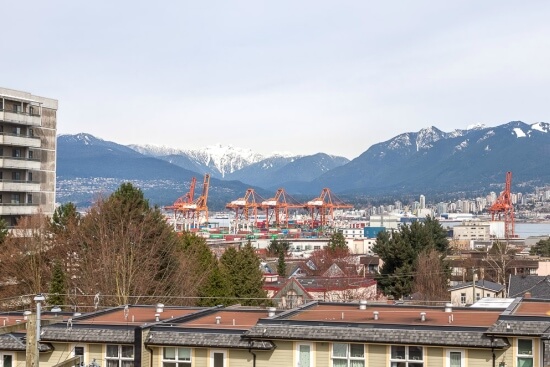 About Area
Amenities
Schools
Restaurants
About Area
Running as an East-West thoroughfare from Stanley Park to Burnaby, Hastings Street offers some of Vancouver`s most unique history. With a diverse cultural influence, the area blends industrial, commercial, retail and residential properties. Views of Burrard Inlet can be seen from the upper slopes of the area and  the community features many childcare facilities and language schools. Areas like Crab Park offer a nice connection to downtown with sweeping views of the North Shore Mountains and the big industry that our city was built on. As one of the city's oldest neighborhoods, the area's historic buildings are renovated and new developments change the cityscape year by year. Gastown at the west boundary of the neighborhood has seen a complete revival and is now home to some of the city's most expensive, interesting and well designed homes, retail stores and eateries. It's become a popular tourist destination that has pushed it's demand for style and art east to the edgy-but-evolving Railtown. Railtown with it's iconic factories and steamy industry at the water front – is set to be the home of rapid tech sector growth. We will likely see the development of new condos, rental units, retail amenities and well planned access to downtown. Our clientele usually have a feeling of good value in the area. With such quick access to the city core, and new zoning changes that increase density and add amenities – this community will change a lot in the coming years. We are watching closely.
Amenities
Hastings Community Center
Templeton Park & Pool
Crab Park
Shopping district at Nanaimo & Hastings
Schools
Elementary
K – 7 Sir William Macdonald Elementary
Secondary
8 – 12 Templeton Secondary
French Immersion – Early
K – 7 Hastings Elementary
French Immersion – Late
6 – 7 Laura Secord Elementary
French Immersion – Secondary
8 – 12 Vancouver Technical Secondary
To see all school catchment areas and a comprehensive list of all the schools in your neighborhood you can download the pdf here.
Restaurants
Top 10 Rated Restaurants in Hastings
1. Sushi Nanaimo
2. Bao Chau Vietnamese
3. Bo Laska King's Bubbles Bits
4. Le Petit Saigon
5. Roundel Cafe
6. Song Huong
7. Tentasu
8. Blowfish Sushi & Japanese
9. Italia Bakery
10. El Pulgarcito
Listings in Hastings East & Railtown
You're Viewing: 1 - 8 / 29 Listings