Mount Pleasant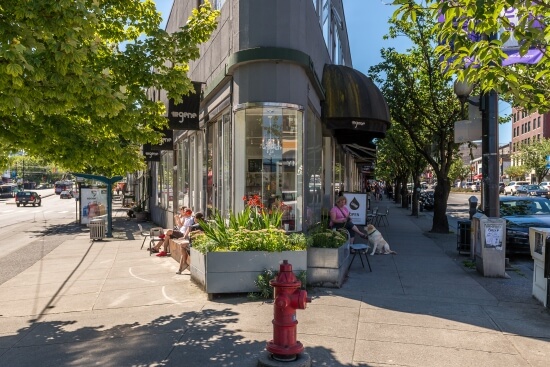 About Area
Amenities
Schools
Restaurants
About Area
Characterized by cool, this off-Main-Street community is home to the young and young at heart. The Real Estate is as varied as the residents catering to almost anyone with a blend of rentals, condos, townhouses, massive old world multi-family conversions, duplexes and detached homes. Laying just on the outskirts of downtown has it's benefits including efficient transit, fantastic nightlife, trendy retail, and a vast selection of delectable gastro hubs. Really gaining in popularity over the last 10 years, it's schools and parks boast progressive individualized education models. Pockets like Strathcona have a beautifully passionate community spirit, several lovely family parks and retain a lot of their historic architecture from 1880-1930. The area between East Broadway & Great Northern Way from Main to Clark is a higher density grid offering many affordable older 4 story condo buildings for entry level buyers. Check out Dude Chilling Park to see hipsters gather pleasantly for parkside yoga or craft beers. Great Northern Way has seen the development of big, modern education & commercial campuses recently bringing new home buyers to the area in droves. With great access to VCC and the Skytrain, it's a popular destination for the 25-40 crowd creating plenty of pressure on the rental market and a low, low vacancy rate. This pocket will continue to see a lot of change as St. Paul's Hospital moves to the industrial flats just north of Great Northern Way starting in 2019. The Viaduct in China Town connecting  downtown to East Van will come down in the coming years making way for new residential, retail and park spaces too. Olympic Village has brought a lot of new residents in shiny new condos to the area and is a great place to grab a craft beer or walk along the iconic seawall. Known for being ultra trendy, New-York-esque and socially conscious, Mount Pleasant remains hot for investors and residents alike.
Amenities
Dude Chilling Park
Mount Pleasant Community Center
North China Creek Park – great for running, kids & pups
Telus Science World
Vancouver Seawall – North to downtown or West to Granville Island
Olympic Village – retail, restaurants, breweries & cafes
Central City Station – bus and train transit
Main Street Skytrain Station
Strathcona Park – skate park, sports fields & BBQ areas
Louis Sargeant Fitness
Schools
Elementary
K – 7 Florence Nightingale Elementary
Secondary
8 – 12 Sir Charles Tupper Secondary
French Immersion – Early
K – 7 Laura Secord Elementary
French Immersion – Late
6 – 7 Laura Secord Elementary
French Immersion – Secondary
8 – 12 Vancouver Technical Secondary
To see all school catchment areas and a comprehensive list of all the schools in your neighborhood you can download the pdf here.
Restaurants
Top 10 Rated Restaurants in Mount Pleasant
1. Les Faux Bourgeois
2. Toshi Sushi
3. Sushiyama
4. Burgoo
5. Congee Noodle House
6. The Foundation
7. Pad Thai Cuisine
8. Ba Le Deli & Bakery
9. Cascade Room
10. Nuba
Listings in Mount Pleasant
You're Viewing: 1 - 8 / 140 Listings