West End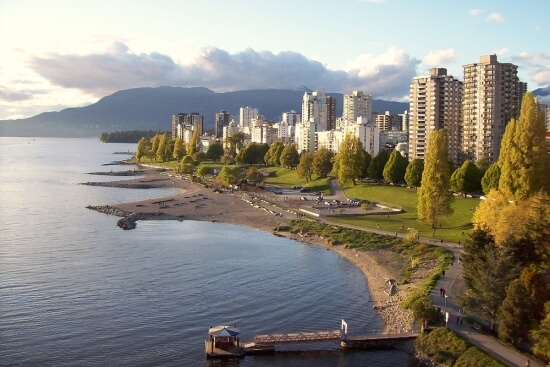 About Area
Amenities
Schools
Restaurants
About Area
The West End is the western most community on Vancouver's downtown peninsula, bordered by Stanley Park and English Bay. With Davie & Denman as community thoroughfares, here you'll have access to groceries, international eateries, fitness and retail all just a short walk up from the beach. Come summer, people flock to English Bay from all over the city for seawall fitness, community events, street performing, and family swimming. Characterized mostly by long term rentals, the West End retains a wonderful community spirit for adults and seniors alike with the largest senior's outreach network in the city. Built mostly in the 1970's, there is a select Real Estate market in the West End with a variation of mid-rise apartments and multi-family heritage homes. The old growth Oaks of the streets lead you into Stanley Park, Vancouver's crown jewel. A perfect place for the active resident with tennis, swimming, cycling and the beach at your fingertips.
Amenities
Schools
Annex
K – 3 Lord Roberts Annex
Elementary
K – 7 Lord Roberts Elementary
Secondary
8 – 12 King George Secondary
French Immersion – Early
K – 6 Henry Hudson Elementary
French Immersion – Late
6 – 7 General Gordon Elementary
French Immersion – Secondary
8 – 12 Kitsilano Secondary
To see all school catchment areas and a comprehensive list of all the schools in your neighbourhood you can download the pdf here.
Restaurants
Top 10 Rated Restaurants in West End
1. Stepho's Souvlaki Greek Taverna
2. Hokkaido Ramen Santouka
3. Guu Original
4. Kingyo Izakaya
5. Guu Garlic
6. Kintaro Ramen
7. Joe Fortes Seafood & Chop House
8. Adesso Bistro
9. La Brasserie
10. La Belle Patate
Listings in West End
You're Viewing: 49 - 56 / 168 Listings